Teachworks Subjects: Simplify Student & Tutor Matching And More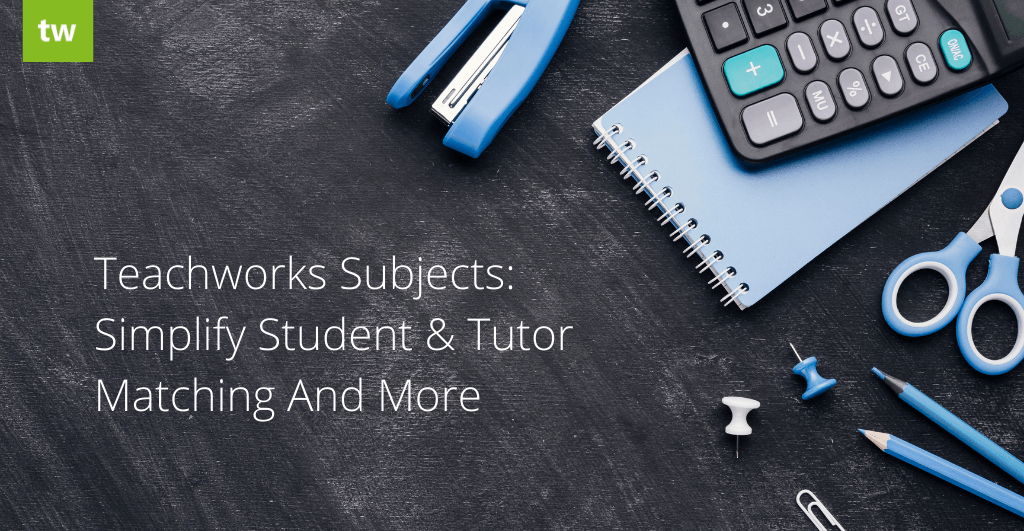 If your tutors teach a range of subjects, you can add these to Teachworks to simplify and enhance all sorts of processes, from matching students and tutors to improving the booking experience for your clients.
In this article, we'll look at the process of adding subjects, how it can be useful for matching students to tutors, and how they integrate with some of our most popular Add-ons.
How to Add Subjects in Teachworks
You can add subjects one by one, or you can add them in bulk.
Single subjects can be added in a few different ways:
1. By clicking the "Add New Subject" link on student profiles
2. By clicking the "Add New Subject" link on employee profiles
3. By going to the Student or Employee List and clicking the "Standard Subjects" link in the sidebar. You will be taken to the Subjects table where you can click the "Add Subject" link in the sidebar to add a new subject.
To add subjects in bulk, you can go to the Subjects table and click the "Add Multiple Subjects" link in the sidebar. You will be taken to a page where you can paste in a list of comma separated subjects.
Learn more: Managing Subjects
Matching Students & Tutors Using Subjects
Subjects help to make the matching process quick and painless. There are two methods that you can use in Teachworks to find tutors by subject to match them with new students.
1. Advanced Search
If you go to the Employee List in Teachworks, you can click the "Advanced Search" option in the sidebar. This will bring up a number of useful filters that you can use to quickly find tutors that meet a certain criteria. It includes a "Subject" field to find tutors that teach a particular subject.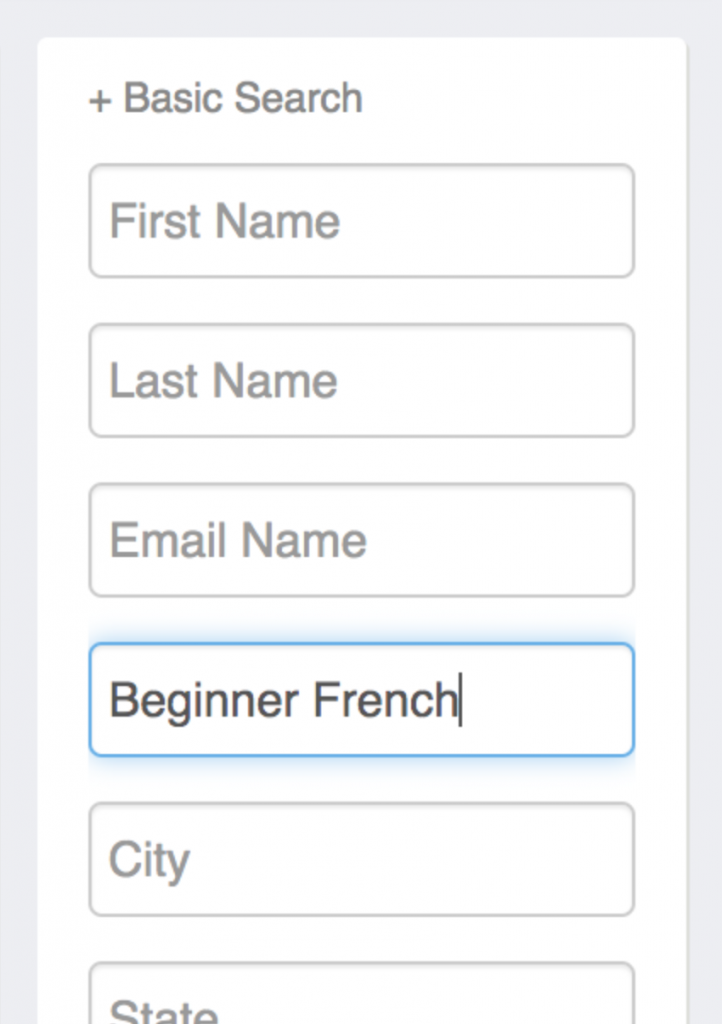 2. The Teacher Calendar
The teacher calendar features a "Subjects" filter. You can filter the calendar to quickly find tutors that have a particular subject assigned to them. This method is easiest if you would like to schedule in a new student right away since you can click on an available time slot to add a lesson.
Popular Add-ons that use Subjects
The following customer facing add-ons use subjects to ensure a better user experience.
1. Website Booking Plugin
The Website Booking Plugin allows you to add a booking button to your website to allow new and existing clients to book lessons, join open classes or enroll in courses right from your website.
The "Book a Lesson" option presents users with different booking options to choose from and you can include selected tutors (or all tutors) per booking option.
Tutors can be included by subject(s) by updating the "Include by Subject" field. When you add new tutors to Teachworks down the line, you'll only need to assign a subject/subjects on their profile. If the subjects have been included on a booking option, the tutor will be added automatically.
Learn more about the Website Booking Plugin here: Website Booking Plugin: Scheduling Simplified
2. Website Profiles Add-on
The Website Profiles Add-on allows you to add tutor profiles to your website to allow new clients to learn more about their skills, experience and more.
You can include specific profile information, including Subjects, by checking the relevant options in the add-on settings.
Interested in using the Website Profiles Add-on for your business? Learn more here: Why Your Tutoring Website Needs A "Meet The Team" Page
---
Looking for Tutor Management Software for your tutoring business? Try our free 3-week trial to see how Teachworks can help you save time and grow your business.