Custom Invoices & Other New Features!
We've been working on some exciting new features recently and we wanted to take this opportunity to share them with you! Thanks to everyone that took the time to submit feature requests and email us with ideas to improve the Teachworks experience.
Below are our most recent features and enhancements:
1. Custom Invoices Add-On
Our Custom Invoices Add-On allows you to easily customize the labels that appear on invoices as well as the general layout of invoices.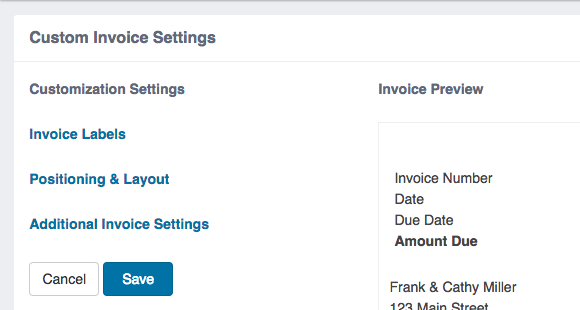 This feature is ideal for companies that want to translate the invoices that they send to their customers. It's also useful for companies that mail hard copies of invoices and need to change the positioning of the company and/or customer address to appear in a window on an envelope.
Find out more: Custom Invoices Add-on
2. Sparse Update (Import Templates)
We've made it easier to update existing profiles using the import templates. If you'd like to update a specific field, you can complete the template with only the First Name and Last Name or Email address along with the desired field.
Learn More: Updating Records Using Import Templates
3. Complete Lesson form on Employee Hours & Earnings page
It is now possible to access the Complete Lesson form from the Employee Hours & Earnings page to make quick adjustments to wages while recording payments.
To use this feature, go to the relevant employee's Hours & Earnings page, click the "Edit" icon next to the relevant lesson and make the desired changes.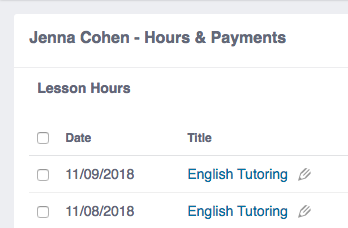 4. "New" Tag Update
The "New" tag for clients and employees can now be hidden manually, allowing you to manage new users more effectively without the risk of losing track of new clients and employees.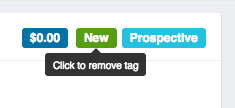 Learn More: Hiding the New Student/Employee Tag
5. Website Profiles Order Options
It is now possible to customize the order in which Website Profiles appear (if you're using our Website Profiles Add-On). You can display employees alphabetically by first name, last name or manually set the order.
6. Improved Loading Speed
We've made some adjustments to improve the loading speed for pages with student, family or teacher select menus by 10x. This will primarily be noticed by companies that have at least a few thousand students, families and/or teachers.
7. Email Administrative Staff
We've added the option to Email Administrative staff through our email add-on — previously only Teachers and Staff included as Teachers could be included as recipients.
8. Custom Form Submission Email Updates
We've added the home phone and mobile phone numbers to Custom Form Submission emails to make it easier to immediately reach out to prospective customers or employees.
9. Zendesk Button – Teacher Accounts
To improve usability, the Zendesk button is now hidden in teacher accounts if they are accessing Teachworks from a small screen device.
10. Rounded Numbers on Invoices
When generating multiple invoices or using the Invoice Autopilot, lesson line items are now rounded to the nearest cent to be consistent with lessons that are created individually.
11. Invoice Autopilot Validation
We've added a validation that requires lessons, charges or packages on an invoice autopilot. This helps to ensure that blank invoices are not generated by accident.
12. Profile Attachments Add-On
We've increased the file size limit for the profile attachments from 15mb to 25mb.